Annie Greenan
Marketing + Hardware Specialist
Annie Greenan graduated with a Business Management Degree from Hope College. TruKitchens quickly became Annie's workplace following graduation, where she has worked since. It has been a great fit, with Annie finding many aspects of her work rewarding. Annie enjoys serving others and particularly  meeting with clients and catering to their specific needs. Another aspect she enjoys is watching the design process come to fruition in a completed project. Watching a concept become a drawing, before becoming a 3D rendering, and finally seeing it as a finished space is fascinating to Annie.
In her free time, she enjoys boating and going out for drinks with her ensemble of friends. She likes to go up to the cottage with her family where they spend hours on the beach together. When she has the time, Annie also enjoys traveling and seeing new places.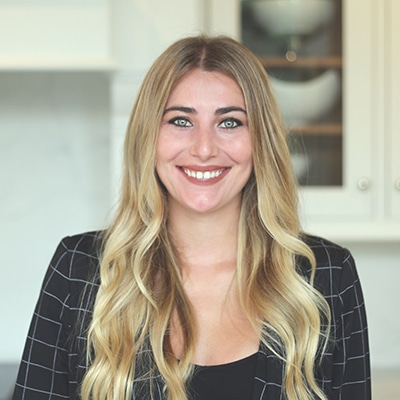 Ready To Start Your Dream Project?