Jenn Couture is the marketing manager at TruKitchens. She graduated with a Bachelor of Science in Business with a major in Public Relations from Ferris State University. After a short time in the PR agency world, she spent much of her career immersed in the digital marketing industry learning the strategic use of various web tactics including social media, SEO, keyword research, PPC, and more. Jenn applied this experience at a web development company and on the internal marketing team of a financial services firm.
Jenn enjoys creating and deploying traditional and digital marketing tactics on behalf of TruKitchens. Her love of interior design makes it a joy to come to work. She finds it very rewarding to analyze campaign performance data and adapt future tactics accordingly.
In her spare time Jenn loves decorating her home, cooking, riding her spin bike, gardening, going to the beach and spending lots of quality time with her husband, two children, dog and chickens.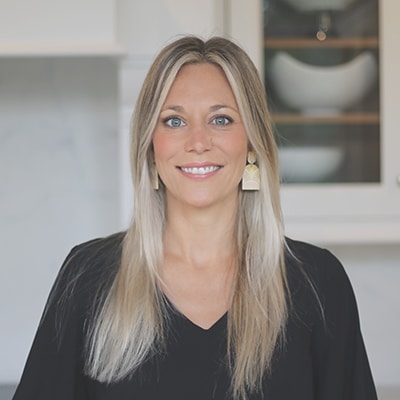 Ready To Start Your Dream Project?