Todd Wiley, TruKitchen's Senior Designer, has been working in the industry for over 30 years. His passion ignited in college when he started working for a builder and cabinet shop owner. Realizing that he had to immerse himself in the industry to learn, he took a job at local shop on the Lake Michigan shoreline.
As his passions grew, he moved on to Standard Kitchen Distributors where he continued to master the trade. This experience gave him the exposure to the systems and process that he was searching for. Feeling like there was more to learn on the design-end of the business, Todd then spent 7 years at a Cascade based design shop. For him, this experience gave him what he needed to further pursue his passion and open his own design shop, which is where he is today.
When asked about why he likes working for TruKitchens, Todd says "I enjoy putting thought and effort into all aspects of cabinetry design, exploring new materials and innovations." In addition, Todd finds it helpful to use his passion for cooking as a guide, stating: "I love to cook and I can picture myself in spaces that I create and how I would want the space to function."
When he's not designing great kitchens, Todd can be found racing BMX with his friends and youngest son, or exercising his cooking talents.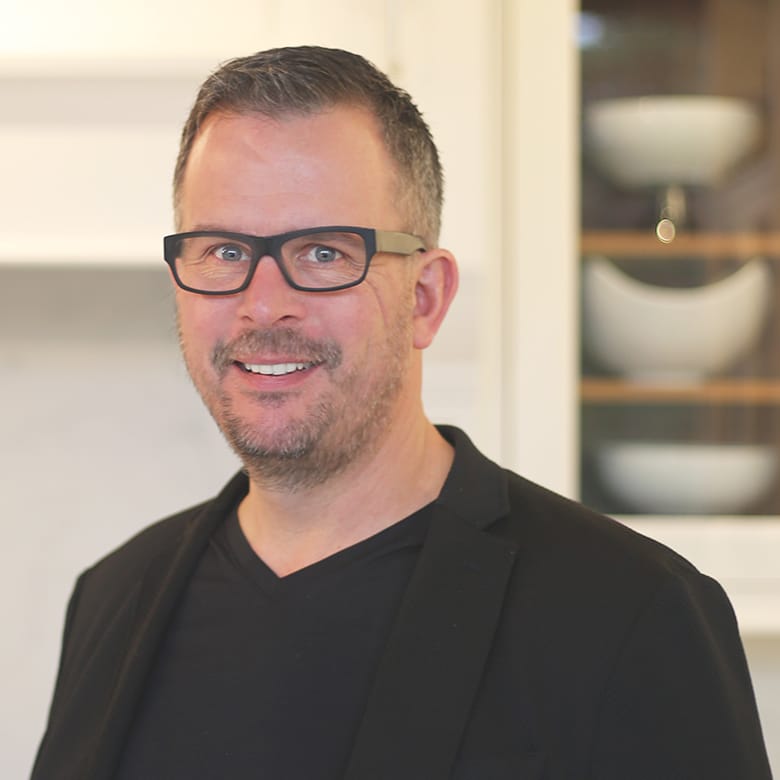 Ready To Start Your Dream Project?